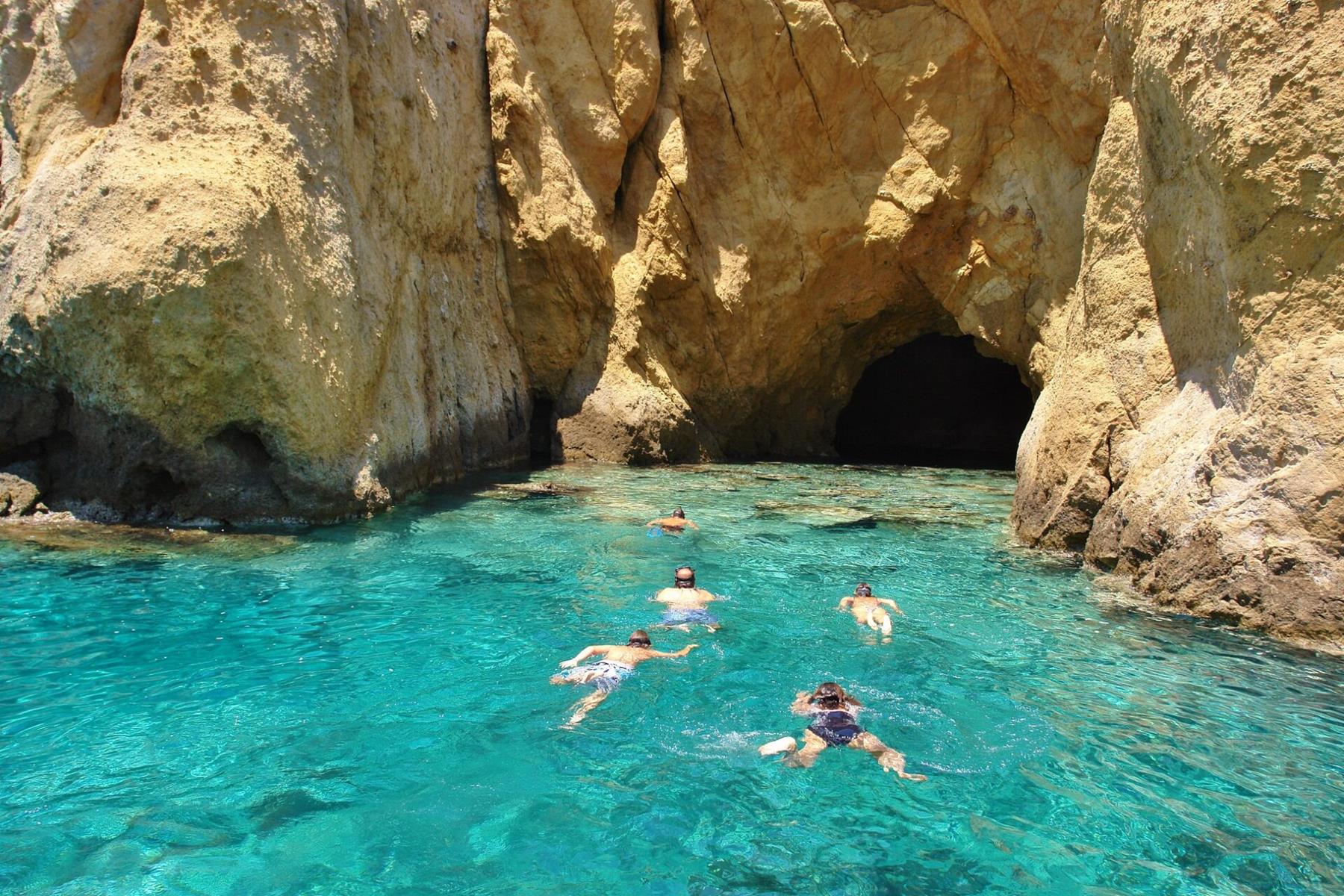 Amazing Beaches in Kimolos
C
olourful, shiny pebbles, crystal clear waters, greyish-white rock formations that spark your imagination and hot springs that gush on its sandy beaches compose a picture of unparalleled beauty. The more you explore the island the more its nature will fascinate you, unfolding the silver thread with every step you take to make your dream come true in this spellbinding place.
Ellinika
Don't forget your goggles when visiting this beach. You can see the island's ancient city under its shallow waters. You may be able to distinguish wells, houses and part of the walls. In Mavrospilia, you will enjoy a fascinating sunset. Get your camera ready, because Aspragremna is bound to captivate you.
Prassa Beach
One of the most impressive beaches in Kimolos with turquoise waters and white coarse sand. There are thermal baths upon entering the cove. Under St. George's chapel, the Mediterranean monk seal monachus-monachus finds shelter in the sea caves.
Yiupa and Rema
Yiupa is a picturesque fishing village. At the edge of the headland, you can see the "elephant", a sculpture carved by the sea and wind over time. Another attraction is Sirmata, the caves that fishermen carved into the rocks where they used to haul and shelter their boats during winter. Next to Sirmata you will find Rema, a pebbled beach with turquoise waters that resembles a natural pool.
Aliki Beach
Lay under the shade of the tamarisk trees and enjoy a swim in sparkling waters and the view of the endless sea.
Source: discovergreece.com