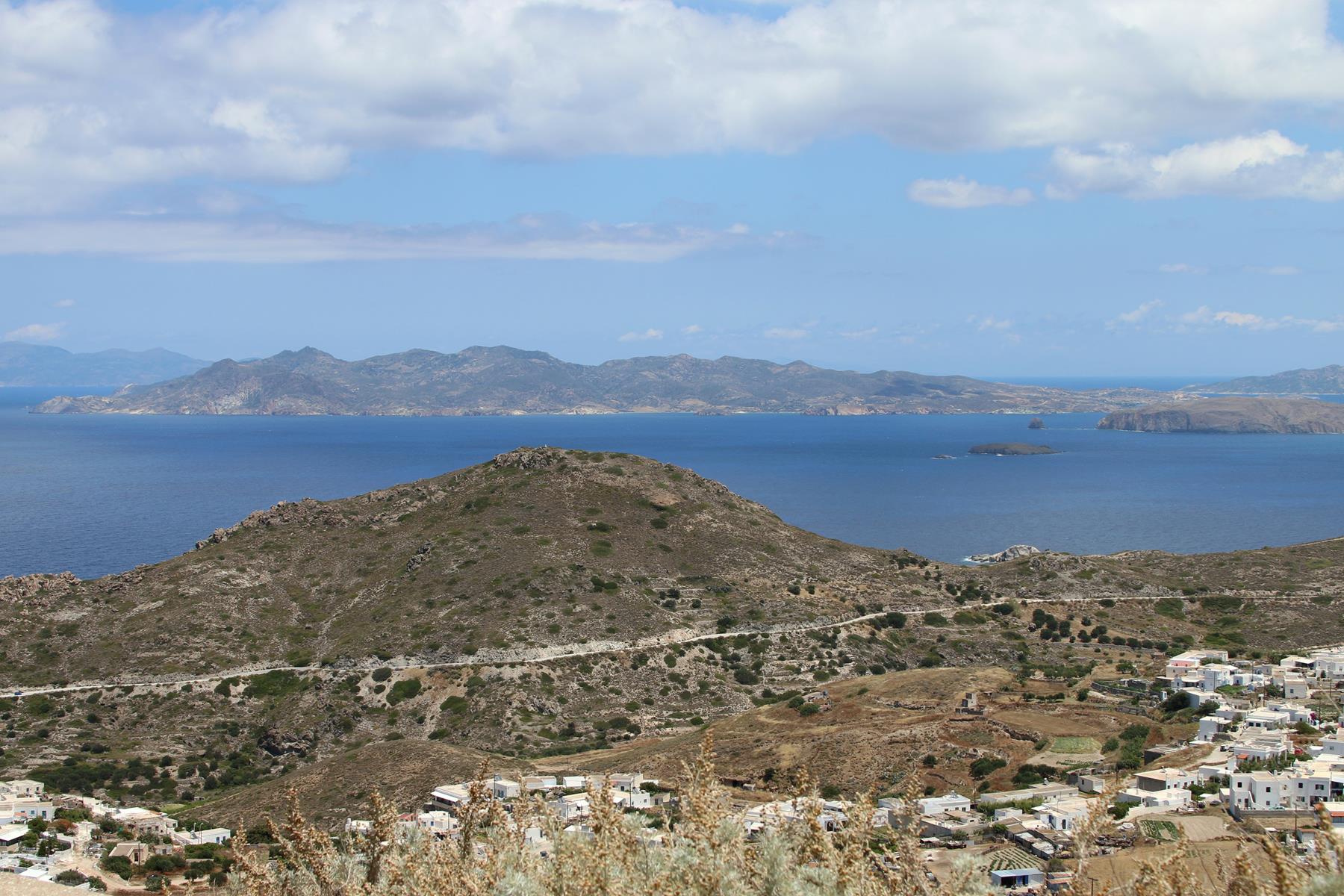 Attractions in Kimolos
Chorio and the Castle
Chorio, the main settlement on the island at the foot of Mount Xaplovouni, will enchant you with its simplicity, idyllic setting and authenticity. Walk through the arched streets and covered passages between whitewashed houses with blooming courtyards. Admire the moon from the School Square and vistas of the nearby islands, such as neighbouring Milos from the Chapel of Pantokratoras, on top of the hill. The Medieval castle dated from the 14th-15th century is the landmark of Chorio. It consists of two clusters of buildings, Mesa Kastro which is now in ruins and Exo Kastro, whose houses were built as a fortress to protect the inhabitants from pirate raids and would-be conquerors.
The Archaeological and Folklore Museum
The Archaeological Museum includes exhibits that testify to the thousand-year long history of the island. The transparent floor under which an ancient burial site is displayed, unearthed during excavation, is quite impressive.
The Folklore Museum, housed at the ancestral home of its founder, incorporates the effort to keep the local folk tradition alive so as to hand it down to the next generations as their life beacon.
Skiadi
On Sklavi hill, in the middle of a bare plateau, a rare geological formation is bound to impress you. "The stone mushroom" was formed by the strong winds that have eroded the different rock types that compose it.
Source: discovergreece.com