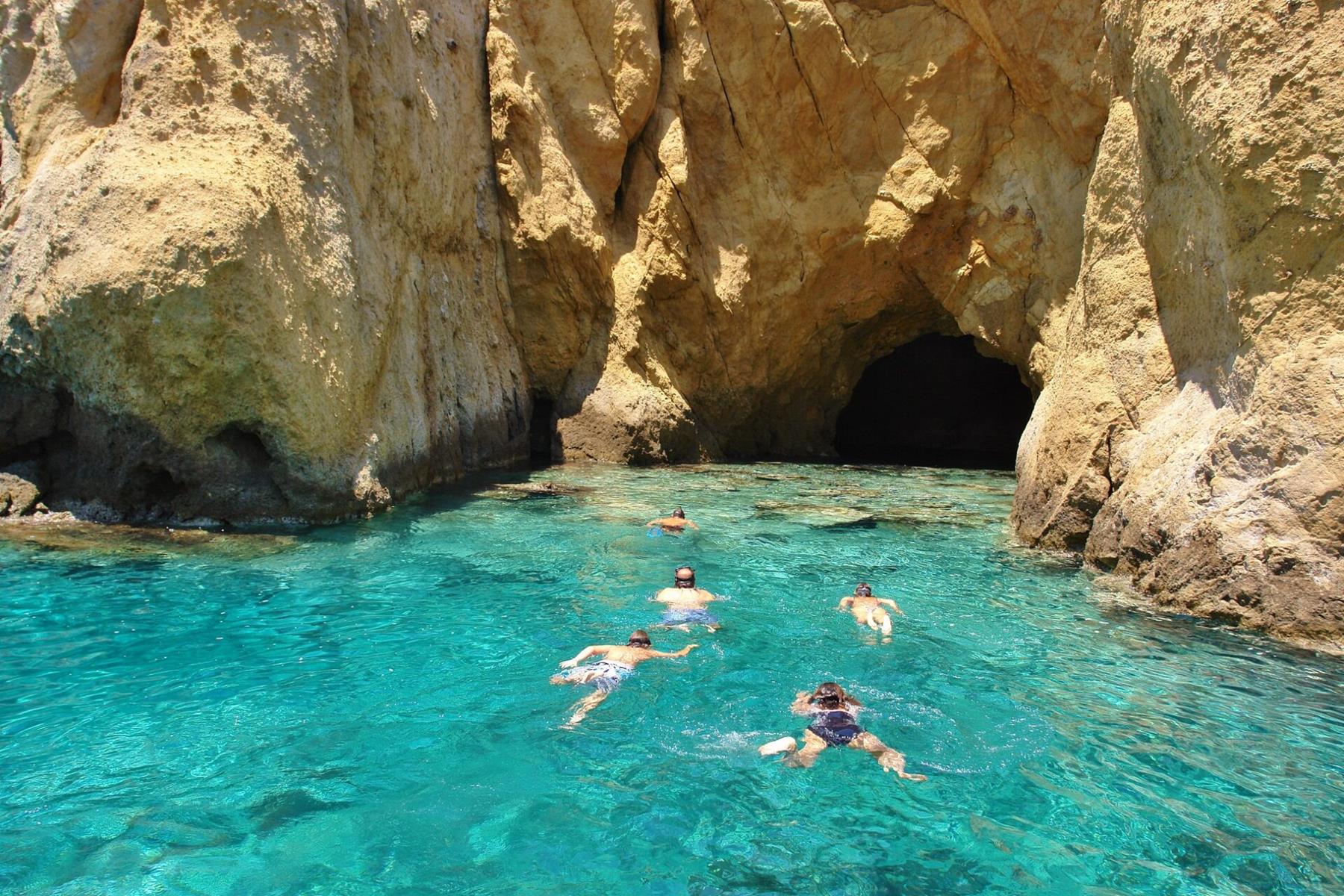 Colourful, shiny pebbles, crystal clear waters, greyish-white rock formations that spark your imagination and hot springs that gush on its sandy beaches compose a picture of unparalleled beauty.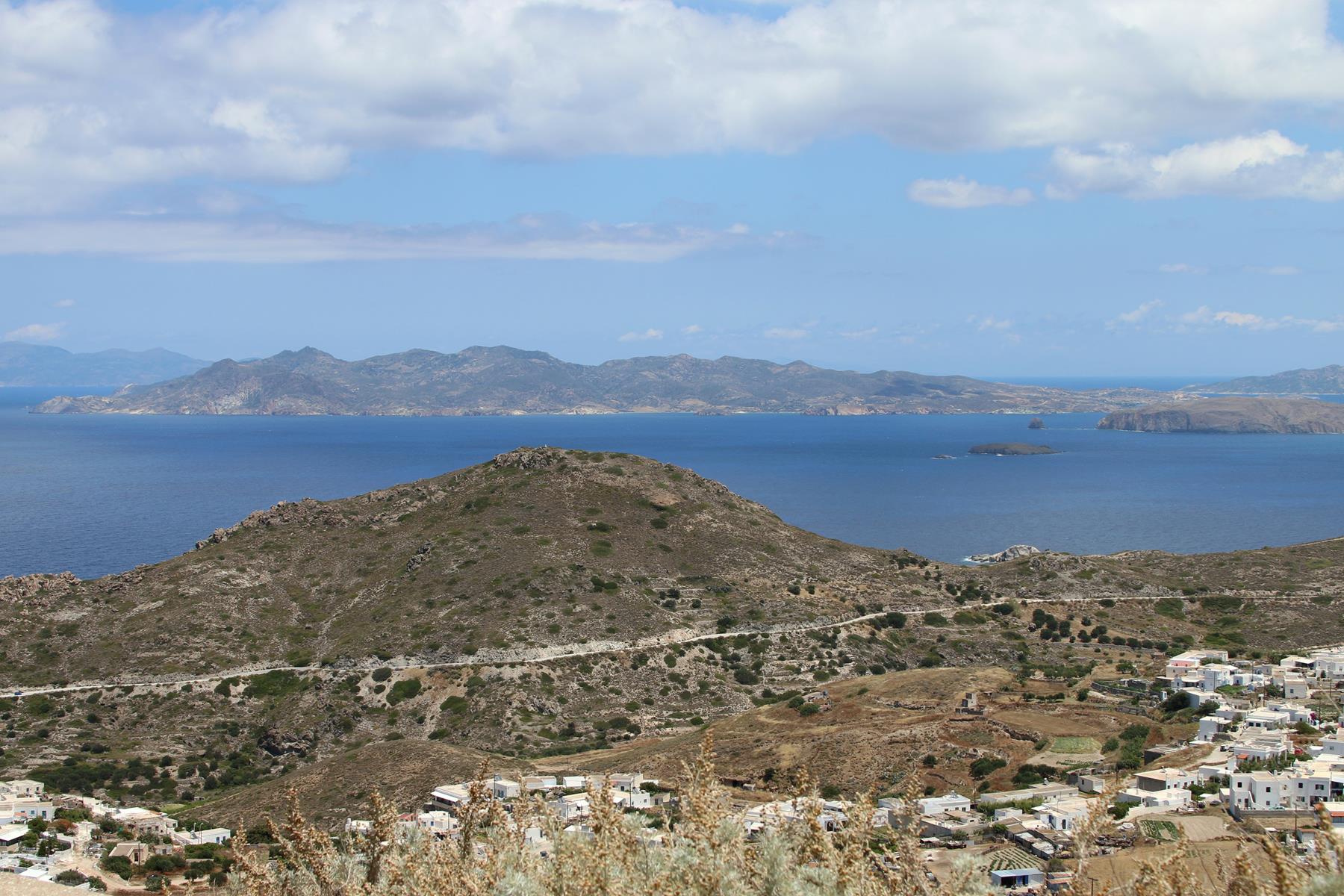 The volcanic island of Kimolos, Arzantiera — the Silverland of the Venetians — welcomes you with its cheerful, calm, serene character that makes it stand out within the cluster of islands it belongs to, the Cyclades.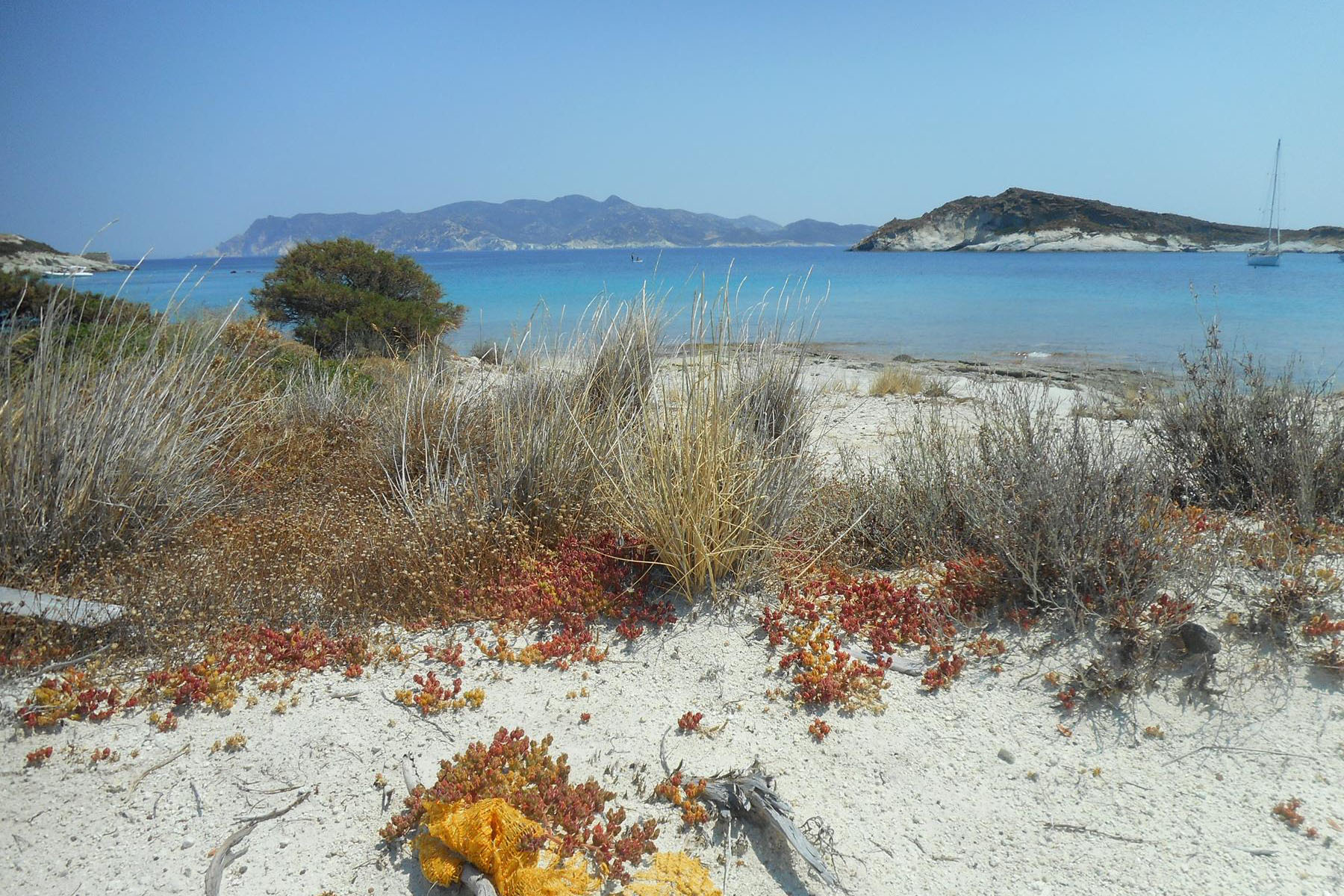 Taking a boat tour allows you to see stunning beaches and pristine landscapes. The sea cave of Gerakia, with crystal clear waters, allows visitors to explore it by walking in the shallows.