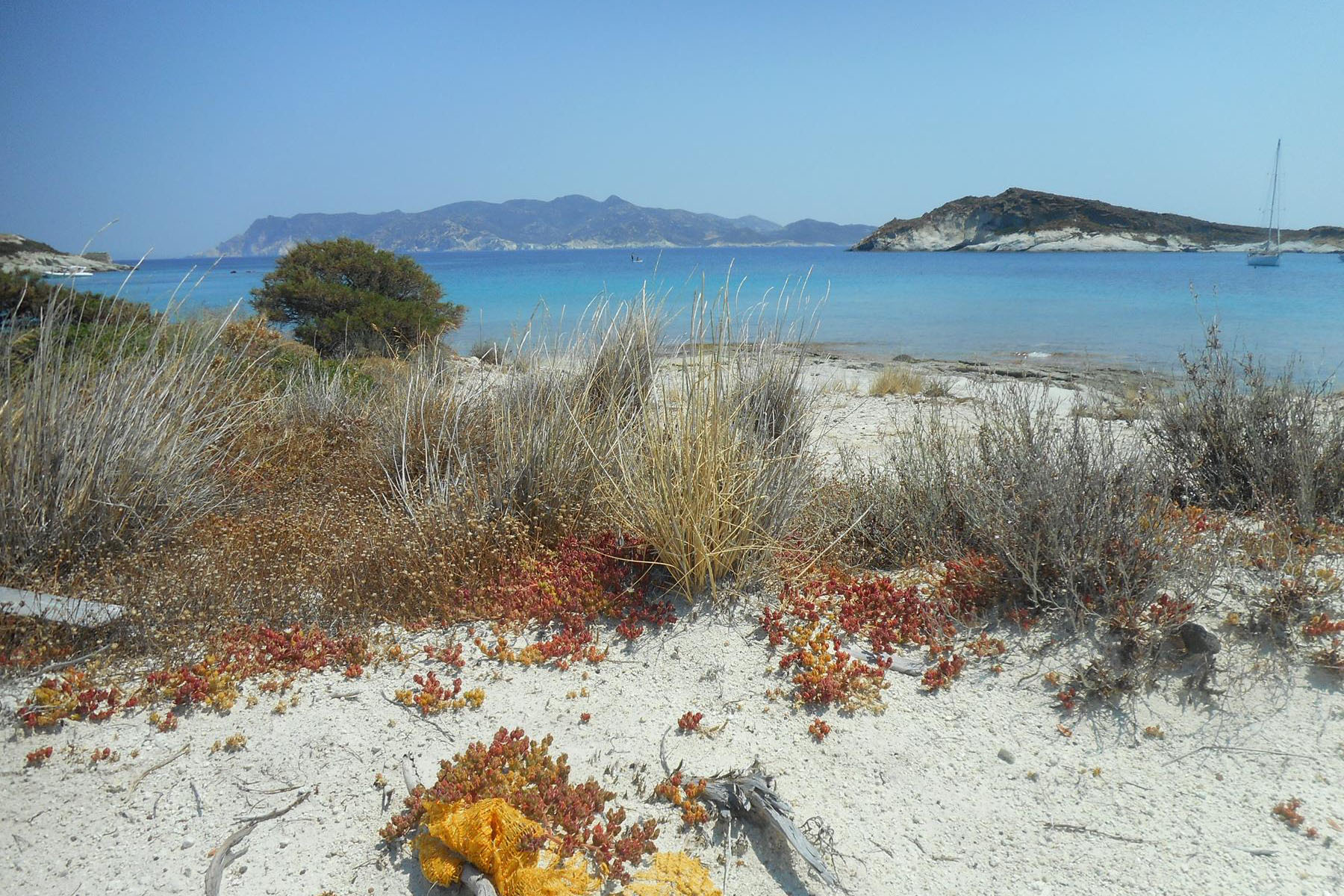 The Hidden Gems of Kimolos
Take a boat trip around Kimolos by traditional or conventional boat.
Taking a boat allows you to see stunning beaches and pristine landscapes. The sea cave of Gerakia with crystal clear waters gives the visitor the opportunity to explore it by walking in the shallows. In Agioklima you can rejuvenate yourself in the hot thermal springs, and in Geronikola t' Apsila you can admire the greyish-white volcanic rock formations.
Poliegos Island
A paradise on earth awaits you within a nautical mile of Kimolos. Poliegos is home to rare species of flora and fauna in a wild landscape, while its stunning beaches, such as Mersini and Galasia Nera, attract yachts from all over the world.

Hiking Trails
If you love hiking, get ready, learn about the routes, and off you go. Kimolos has dozens of rural hiking trails. Your eyes will be filled with stunning images that will soothe your soul.
Source: discovergreece.com